THE CROSSROADS OF ABSENCE
AS WE CROSS THIS PATH, WHAT DANGERS SHALL WE FACE?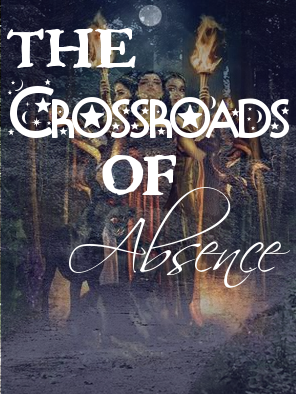 SERIES SUMMARY
All roads to camp have mysteriously vanished into thin air, absent from the world. Blocking demigods and their guides from reaching their rightful home until they are restored. A group of brave, chivalrous and valiant demigods take up the challenge and travel far and wide to find the person who can restore them once more....?
SERIES TITLE
Chapters
CHAPTER LIST
Editors
EDITOR NAMES
Subscribers

To receive an update on your message wall once a new chapter is posted, please add your name to the list.

START LISTING NAMES HERE

News and Updates

ADD FIRST PEICE OF NEWS HERE

Userboxes

Like ADD STORY TITLE'? Add this official userbox to your user profile to show you're a fan!


Responses and Quotes From Viewers










News
DATE - UPDATE NAME
UPDATE BODY
Reviews
*REVIEW LINK - STARS RECIEVED
Note From the Author

ADD NOTE HERE


Special Thanks To:
Ad blocker interference detected!
Wikia is a free-to-use site that makes money from advertising. We have a modified experience for viewers using ad blockers

Wikia is not accessible if you've made further modifications. Remove the custom ad blocker rule(s) and the page will load as expected.